In 1946, Bill Rosenberg established Industrial Luncheon Services, an organization that conveyed suppers and snacks to specialists in the Boston region. The accomplishment of Industrial Luncheon Services persuaded Rosenberg to begin The Open Kettle, a donut shop in Quincy, Massachusetts. After two years, The Open Kettle changed its name to
Dunkin'
Donuts.
Today, Dunkin' Donuts stores can be found in more than 32 nations, and they serve 70 assortments of doughnuts, alongside hot and cool espresso drinks, bagels, breakfast sandwiches and other heated products. Dunkin' Donuts parent organization, Dunkin' Brands Inc., additionally establishments Baskin-Robbins, and the two ideas are once in a while co-branded.
September of 2018
Dunkin' Donuts rebranded to just Dunkin' .
20% off franchise fee for first five traditional restaurants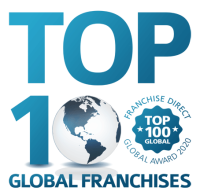 #98 on Franchise Rankings.com
#1 in Franchise 500 for 2020
#2 in Franchise 500 for 2021
It's time to give yourself permission to build your days around what's important to you! You're in Control!
For more information, complete our FREE FRANCHISE ADVICE form!