A new word for us.
A new career for you!
Franchising with the world's #1 convenience store
is easier than you think, for all kinds of reasons. With the support of
a global brand and a business model built for your success, a new word
was definitely in order.
Oh, Thank Heaven for 7-Eleven!
Veteran Incentives

10-20% off franchise fee, up to $50,000; preferred interest rates and special financing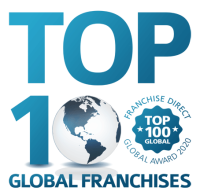 #33 on Franchise Rankings.com
#11 in Franchise 500 for 2020.
#9 in Franchise 500 for 2021.
It's time to give yourself permission to build your days around what's important to you! You're in Control!
For more information, complete our FREE FRANCHISE ADVICE form!