Our Goal Is Your Success
Are you looking for a chance to operate your own business while enjoying the security of an established brand and product? Pizza Pizza offers you the best of both worlds and the financial security to build your future and success. We have over 500 locations across Canada, operated by professionals who share the same core values that have made
Pizza Pizza
one of the most successful pizza chains in the country.
The
Pizza Pizza
Opportunity
Consider What Canada's Most Successful Pizza Chain Has To Offer You:
The opportunity to operate your own business under the umbrella of Canada's most dynamic pizza company.
* An investment in your future
* One number ordering centre
* Highly developed retail marketing plans
* Effective and coordinated advertising: most recognized jingles and phone numbers
* Streamlined central supply source
* Comprehensive training program: theoretical, practical and on-site
* Knowledgeable field support team
* Site selection and lease negotiation.
We will teach you everything you need to know to successfully operate your own business while enjoying the security of an established brand and the assistance of a great support team.Pizza Pizza offers you the best opportunity to be your own boss. We have over 750 locations across Canada, operated by professionals who share the same core values that have made Pizza Pizza one of the most successful pizza Franchises in the country.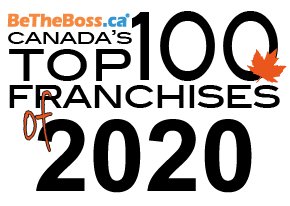 #10 in Canada's Top franchises.

It's time to give yourself permission to build your days around what's important to you! You're in Control!
For more information, complete our FREE FRANCHISE ADVICE form!