Magnetsigns Advertising
About Magnetsigns Advertising
Magnetsigns Advertising Inc. was founded in Ontario, Canada in August 1995. Franchising began in early 1996 and since then, the Magnetsigns franchise system has rapidly grown to over 90 franchises with 10 more coming on board in the very near future. Visit the franchising pages of this website to see the training, support and services that we offer our franchisees.

Magnetsigns portable and permanent sign products provide powerful roadside advertising. The fluorescent magnetic letters and graphics are easily changed to suit the advertisers' needs. Our local Magnetsigns franchisees offer a complete sign rental service to their local customers.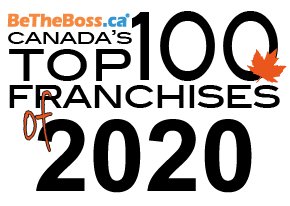 #74 in Canada's Top franchises.

Below is a quick comparison of Magnetsigns Advertising against other Signs & Printing/Copying franchises and business opportunities. For an in depth comparison of Magnetsigns Advertising with another opportunity including start-up costs and fees, business experience requirements, training & support and financing options click on the name of the company to view the detailed comparison.