Sunset Grill
About Sunset Grill
Owner operated, California Style Breakfast Restaurant with a warm and friendly community atmosphere. Featuring fresh grilled breakfast and lunch prepared in an open kitchen. The Toronto Sun Readers Choice Award winner for "Best Breakfast Restaurant" 15 years in a row! One shift operation from 7 am to 4 pm daily with very low staff turnover. Featuring the highest net profit of any full service restaurant (over 20% profit on net sales). A proven concept since 1985.



SUNSET GRILL
On March 20th 1985,
Sunset Grill
opened its entryways interestingly on Queen Street East in the Beaches region of Toronto, Ontario. The California roused idea was named after the Don Henley hit melody,
Sunset Grill
. The objective was to end up distinctly the best breakfast eatery around the local area and to keep it a 1 move forte operation.
Taking after the straightforward equation that "New is Tastiest™",
Sunset Grill
rapidly turned out to be exceptionally well known with long lineups of faithful clients. Today,
Sunset Grill
is Ontario's most loved breakfast eatery with 87 restaurants and developing, winning The Toronto Sun Readers Choice Award victor for "Best Breakfast Restaurant" 15 years in succession!
Why Partner with
Sunset Grill
?
Specialization in the commercial center positions us as the prevailing brand. Operations are streamlined and productive in contrast with expansive range eateries.
Breakfast is a high benefit showcase and by offering substantial segments of crisp, quality nourishment at reasonable rates, the recipe is honor winning.
A spotless, open idea kitchen imparts client certainty and is currently more famous than any time in recent memory! It additionally gives administration a full, unhindered perspective of client stream, kitchen operations and seating regions at all circumstances - bringing about mass investment funds on finance, incredible client benefit and augmented worker profitability.
1 move operation (7 am to 4 pm every day) guarantees zero down time and amplifies benefits. A 1 move operation likewise permits you to go home each night and invest quality energy with your family - without agonizing over the eatery!
Staffing is straightforward with 1 move to oversee and combined with no night hours, the outcomes are a low staff turnover.
Solid support. Head office will discover and pre-channel areas in prime, high perceivability locales as it were. We arrange long haul clean rents (up to 30 years) and give beginning and continuous preparing.
Phenomenal wage. Highlighting the most astounding net benefit of any full administration eatery (more than 20% benefit on net deals).
Solid people group nearness and a chance to meet great wholesome individuals.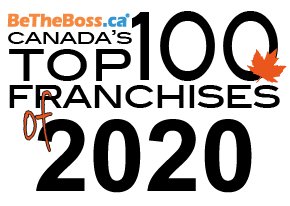 #114 in Canada's Top franchises.

Sorry there are no comparisons for this franchise at this time.