Real Producers
About Real Producers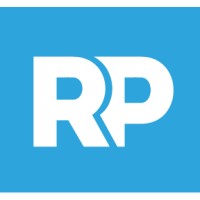 Real Producers is more than a brand; it's a movement. We're
strengthening real estate communities in top markets nationwide through
our magazines - which tell the journeys of elite agents - and through
invite-only social events, where industry movers and shakers can let
loose while meeting the best.
The total investment necessary to begin operation of an RP Business
ranges from $975 to $5,650. We do not include any amount that
must be paid to the franchisor or their affiliates because they are
waiving the initial franchise fee for franchises offered or entered into
on or after the Issuance Date of their disclosure document, unless their
disclosure document is amended to reflect otherwise.
Below is a quick comparison of Real Producers against other Publications & Newspaper franchises and business opportunities. For an in depth comparison of Real Producers with another opportunity including start-up costs and fees, business experience requirements, training & support and financing options click on the name of the company to view the detailed comparison.