Matco Tools is a manufacturer and distributor of quality professional automotive equipment, tools and toolboxes. Our product line now numbers more than 19,000 items. We also guarantee and service the equipment we sell.

Matco Tools is a subsidiary of Danaher Corporation, a Fortune 500 company and key player in several industries, including tools, environmental and industrial process and control markets.

Matco began operation in 1946 and, since 1979, we have sold our products directly to professional mechanics, enthusiasts, and those who value quality tools through a network of independent franchised mobile distributors. Our franchisees are easily recognized in their white trucks bearing the familiar Matco logo. Today, Matco distributors operate in all 50 states, Canada and Puerto Rico.

The total investment necessary to begin operation of a Matco
Distributorship ranges from $78,082 to $274,327. This includes the
following payments to Matco or its affiliates: the initial franchise fee
of $7,000; approximately $50,000 to $88,000 for the minimum inventory;
$899 for the initial software license fee and $195 license fees for the
credit card and signature pad processing software; $450 for the software
support and maintenance fee; $195 for the webpage set-up fee; $99 for a
document processing fee; and approximately $22,000 for the Time Payment
Reserve Account (if you do not participate in a Matco financing
program).
Veteran Incentives 10% off initial inventory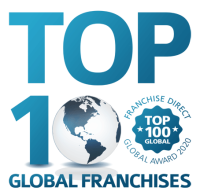 #32 in Franchise 500 for 2020.
#50 in Franchise 500 for 2021.

It's time to give yourself permission to build your days around what's important to you! You're in Control!
For more information, complete our FREE FRANCHISE ADVICE form!