After leaving the Marine Corps at 23, Glen Bell came home to San
Bernardino, California and opened a hot dog stand. But his real interest
was in alternative menu items, so he began selling tacos for 19 cents
from a side window of the hot dog stand. When the tacos proved as
popular as he had hoped, he started opening Taco Tia stands where tacos
were the stars of the menu. In 1962, Bell sold the Taco Tia brand to his
partners and opened the first Taco Bell in Downey, California.
Franchising began two years later.
Taco Bell
is the country's driving Mexican-propelled snappy administration eatery (QSR) mark. We serve made-to-request and adaptable tacos and burritos, among other craveable decisions, and are the primary QSR eatery to offer American Vegetarian Association (AVA)- confirmed menu items.
Taco Bel
l and our more than 350 establishment associations work almost 6,500 eateries over the United States that gladly serve around 40 million clients consistently.
We accept everybody merits the privilege to Live Más - and we're always enlivened by the imagination it takes to arrive. We give access to games, gaming and new music through our Feed The Beat® music program. We additionally reveal training openings and serve the group through the
Taco Bell
® Foundation™, and associate fans to their interests through projects like the Live Más Scholarship program.
Outside of our eateries, individuals can simply get to the
Taco Bell
mark through our Mobile Ordering and Payment App. In 2014, Taco Bell turned into the main QSR to dispatch a versatile application at eateries across the nation for both drive-through and feasting orders. Notwithstanding the portable application, individuals can arrange their most loved menu things by means of desktop on Ta.co or for conveyance through our association with DoorDash.
While Taco Bell is fundamentally a U.S. mark, Yum! Brands managed to make it the Company's third worldwide brand. Outside the U.S., we have almost 300 Taco Bell units in 24 nations, barring the Yum! China Division.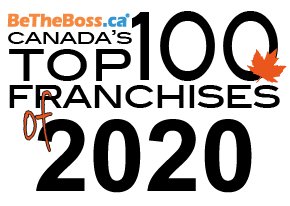 #52 in Canada's Top franchises.
It's time to give yourself permission to build your days around what's important to you! You're in Control!
For more information, complete our FREE FRANCHISE ADVICE form!