Gateway Newsstands was founded in 1983 by Michael Aychental and David Goldman, who started franchising the concept the same year. A family-owned and -operated partnership based in Canada, Gateway Newsstands has grown to more than 300 stores in North America, including locations in Toronto, New York and Chicago. Gateway Newsstands emphasizes a hands-on business approach, putting a franchise owner in each of its locations. Franchisees work from kiosks or stores in large office buildings, selling snacks, drinks, candy, cards, tobacco, reading material, lottery tickets and other impulse buys. Open from 7:30 a.m. to 6:00 p.m., Gateway Newsstands have less demanding working hours than most convenience stores.

The Service Store Concept developed as a direct result of the company's analysis of traffic count studies and its identification and emphasis on the daily needs of a diverse variety of shoppers. The merchandise mix is formulated specifically to cater to the everyday needs and impulse sales of today's busy consumers. The ongoing refinement of the company's merchandise mix is an important part of the company's business service ethic. Gateway Newsstands have created an important retail marketing niche. The simultaneous presentation of snacks, beverages, candy, cards, tobacco, reading material and lottery tickets capitalizes on the customer traffic generated by each entity, creating impulse sales in areas other than represented by the customers original shopping purpose. Gateway Newsstands is an integral part of any prime commercial retail project. No other retail service tenant satisfies as wide a spectrum of consumers' service and convenience requirements.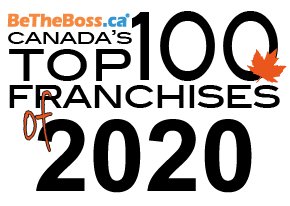 #14 in Canada's Top franchises.

It's time to give yourself permission to build your days around what's important to you! You're in Control!
For more information, complete our FREE FRANCHISE ADVICE form!