In 1919, our founder Roy Allen set up a roadside drink stand in Lodi, California to introduce a new beverage called "root beer" at a parade honoring returning World War I veterans. With his creation an instant success, Allen and partner Frank Wright named the beverage we know today as A&W Root Beer. Allen and Wright started franchising roadside stands, making A&W Restaurants the oldest franchise restaurant chain in the country.

We are proud to stick to our roots and honor the past, while still growing with the changing times. We are committed to making it right, every time. Laughter, simple pleasures, and celebrations are all vital to A&W.

Ask around, everyone has an A&W memory: first dates, baby mugs of Root Beer, high school sweethearts, and that perfect burger.

We're more than just a place for a frosty mug of Root Beer and a great meal.

We're A&W Restaurants, and we're inviting you to be part of something bigger than just owning a business. We're inviting you to be part of the A&W family. Create your very own A&W memories for yourself and your community.

Consider this a unique opportunity to join a 96-year-old iconic American brand being run with the entrepreneurial spirit of a startup company. Since December 2011, when A&W was purchased by a partnership of domestic and international franchisees, A&W set its sight on becoming a world class franchise organization.

Over the last 3 years, we've invested our resources in defining a competitive brand strategy that impacts all consumer touch points and has us well-positioned to capitalize on our heritage while remaining relevant to today's consumer.

From new menu launches like our delicious Hand-Breaded Chicken Tenders and right-sized Mini Polar Swirls to our flexible localized marketing strategies, we are committed to innovation that will bring us another successful 101 years.

The total investment necessary to begin operation, not including rent or
land costs, is $886,000 to $1,397,000 for a Freestanding Restaurant;
416,000 to $977,000 for a Inline Restaurant; and $276,000 to $680,500
for a Captive Restaurant. This includes $15,000 to $30,000 plus an
additional $35,000 if you agree to develop 3 restaurants or $50,000 if
you agree to develop 5 restaurants that must be paid to the franchisor
or its affiliates.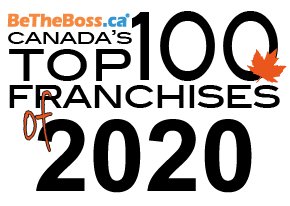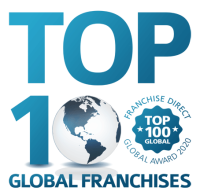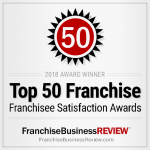 #7 in Canada's Top franchises.
In Franchise Business Reviews Top 200.
#290 in Franchise 500 for 2020.

It's time to give yourself permission to build your days around what's important to you! You're in Control!
For more information, complete our FREE FRANCHISE ADVICE form!