The first Mr. Sub restaurant opened in Toronto, Ontario in March of 1968. Right from the start, the concept was simple: sell quality subs, make them fresh, and serve them fast. And above all, give customers value for their money.

A lot has changed since then. Our menu has grown to include salads, wraps, soup, fresh baked bread and more. Today, there are over 520 restaurants from coast to coast, and Mr. Sub is still owned by the founding partners. Lots of things have changed over the years, but every franchisee remains committed to our original concept of quality and freshness. That thinking was what brought people to our restaurants back in the 60's, and it continues to create new customers today.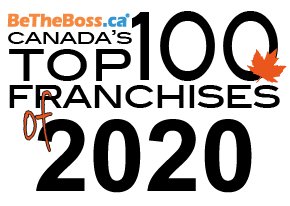 #38 in Canada's Top franchises.

It's time to give yourself permission to build your days around what's important to you! You're in Control!
For more information, complete our FREE FRANCHISE ADVICE form!