Oxford Learning Centres Franchise
Children's learning center
Oxford Learning began in the mid-1980s when a team of education experts came together to create a unique learning program based on research into how children actually learn. Since then, Oxford Learning has grown to include more than 100 locations across Canada and the United States.

Oxford Learning goes beyond tutoring to help students reach their learning potential, not just for one grade or one year but for a lifetime. Our unique programs teach children to learn how to learn. Just one to two hours a week can make a world of difference in developing the right skills and habits to succeed, no matter what the subject or the grade level, and breaking the cycle of hiring tutors year-after-year.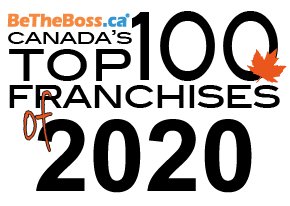 #83 in Canada's Top franchises.

It's time to give yourself permission to build your days around what's important to you! You're in Control!
For more information, complete our FREE FRANCHISE ADVICE form!
Please Note: The operators of Oxford Learning Centres, may not have verified the accuracy of the Franchise information contained within this website. For accurate up-to-date information, investors are strongly recommended to visit the official Oxford Learning Centres website.
How much does it cost to open a Oxford Learning Centres Franchise?
The investment required to open a Oxford Learning Centres Franchise is between $125,000-$215,000. There is an initial franchise fee of $39,500 which grants you the license to run a business under the Oxford Learning Centres name.
Individual Unit Costs
Initial Investment:
$125,000-$215,000
Initial Franchise Fee:
$39,500
Royalty Fee:
10%
Advertising Fee:

Click here to compare with
franchises similar to Oxford Learning Centres
Listing Tags
education
,
tutoring
,
learning
,
kids
,
parents
,
preschool
,
sat
,
math
,
reading
,
writing
,
spelling
,
frech
,
homework help
,
homework
,
tutor
,
mathematics
,
math tutor
,
on-line tutoring
,
free tutor
,
private tutor
,
private tutoring
,
junior school math
,
middle school math
,
elementary math
,
algebra
,
geometry
,
measurement
,
decimals
,
multiplication
,
division
,
coordinates
,
co-ordinates
,
patterns
,
patterning
,
tutorials
,
tutorial
,
coordinate geometry
,
addition
,
subtraction
,
fractions
,
probability
,
probability problems
,
inequalities
,
ratio
,
ratios
,
word problems
,
preparation
,
tips
,
practice
,
practise
,
standardized testing
,
test scores
,
guides
,
study
Oxford Learning Centres Franchise Opportunity viewed 20370 times by investors.
Legal Disclaimer: This information is not a franchise offering for Oxford Learning Centres and should not be construed as such. The Franchise Mall makes every effort to maintain accurate franchise data but does not guarantee nor assume liability for incorrect data. We recommend that anyone seriously interested in pursuing an Oxford Learning Centres franchise opportunity, review that franchise's Franchise Disclosure Document (FDD) with an attorney and accountant.