MaidPro is 100% different in our approach to business and franchising. Read all the Franchise Disclosure Documents (FDDs) you'd like. Study all the websites. Talk to all the sales people you need to talk to. In the end, you'll see why a MaidPro house cleaning business is by far the best choice.

MaidPro isn't just different. It's better.

We are a business with plans to grow substantially, but while money is a good thing, happiness and enjoying the hours you work each week with co-workers and fellow franchisees is what makes life far more enjoyable. And we do a great job making sure everyone is enjoying themselves.

Another reason we are better is that we run MaidPro like a software company. In fact, the software developed to run MaidPro was so successful, the founders started a software company that today is one of the largest field service management software in the world. The founders have since sold that software company and have created an even more advanced system dedicated to MaidPro alone. There's nothing else like it and we can't wait to show it to you.
Veteran Incentives $3,000 off franchise fee & $12,000 in invoice credits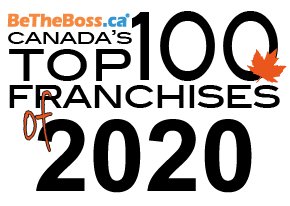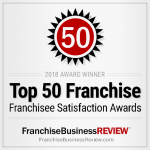 #95 in Canada's Top franchises.
In Franchise Business Reviews' Top 200.

#16 in Gator's Top franchises.

It's time to give yourself permission to build your days around what's important to you! You're in Control!
For more information, complete our FREE FRANCHISE ADVICE form!