As a teenager in the 1930s, Irv Robbins managed an ice cream shop in Tacoma, Washington. Bored with serving traditional flavors like chocolate and vanilla, Robbins began experimenting, mixing fruit and candies into the ice cream. After serving in World War II, Robbins bought an ice cream parlor in Glendale, California. Three years later, he convinced his brother-in-law, Burt Baskin, to join the business. The two men flipped a coin to see whose name would go first on the sign. Baskin won, and in 1945,
Baskin-Robbins
was born. Today,
Baskin-Robbins
has locations in more than 50 countries, each serving the company's famous 31 flavors of ice cream as well as frozen yogurt, sherbet, cakes and drinks.
Baskin-Robbins
is a subsidiary of Allied Domecq, parent company of Dunkin' Donuts and Togo's. Franchisees may operate combination stores, co-branding
Baskin-Robbins
with either Dunkin' Donuts or Togo's.
Veteran Incentives First-store franchise fee waived; royalty fee reduced for first 5 years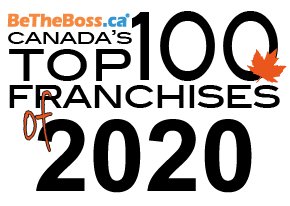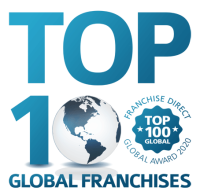 #100 in Canada's Top franchises.

#30 on Franchise Rankings.com
#13 in Franchise 500 for 2020.
#38 in Franchise 500 for 2021.

It's time to give yourself permission to build your days around what's important to you! You're in Control!
For more information, complete our FREE FRANCHISE ADVICE form!