Founded in 1966,
Interim HealthCare
is the nation's first and finest healthcare franchise organization. Through a comprehensive network of more than 300 independently owned franchise offices,
Interim HealthCare
franchisees are the largest combined provider of community-based home care, health care staffing and hospice services.
Interim HealthCare
is unique in combining the commitment of local ownership with the support of a national organization that develops innovative programs and quality standards that improve the delivery of service through franchisees that employ thousands of health care workers who serve 50,000 people each day.
Veteran Incentives 10% off franchise fee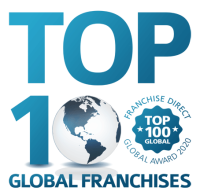 #141 in Franchise 500 for 2020.

It's time to give yourself permission to build your days around what's important to you! You're in Control!
For more information, complete our FREE FRANCHISE ADVICE form!