In 1979, Daniel J. Bishop opened the first The Maids Home Services office in Omaha, Nebraska. His goal was to address the increasing trend of busy, dual-income families who were hiring outside help to do work in and around the home.

Today, The Maids Home Services serves more than 800 markets in the United States and Canada and continues to grow more each year. Thanks to its unique 22-step Healthy Touch deep-cleaning system and state-of-the-art equipment and supplies, The Maids Home Services is a leader in house cleaning services, one of the fastest growing industries in North America.

Join the franchise that Entrepreneur magazine has ranked No. 1 in the
residential cleaning industry. Our franchisees have been the key to
making The Maids the quality leader in residential cleaning, and in turn
we offer them the potential to make it big
Veteran Incentives $5,000 off franchise fee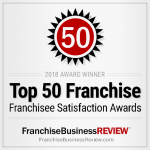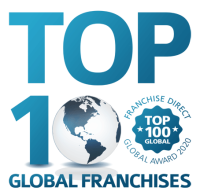 In Franchise Business Reviews Top 200.

#35 in Franchise 500 for 2020.
#51 in Franchise 500 for 2021.

It's time to give yourself permission to build your days around what's important to you! You're in Control!
For more information, complete our FREE FRANCHISE ADVICE form!