Paul Davis is a rock-solid business opportunity - one where you'll receive top-notch training and support from a team that truly cares about your success. Begin a new chapter in your life with a Paul Davis Restoration or Paul Davis Emergency Services business, where collaboration, heritage, and training come together to create a profitable, scalable recovery and franchise opportunity with an impeccable reputation.

With over 370 locations around the US and 50 years of experience, our business owners tackle the recovery process with sensitivity, efficiency, and expertise because they've received the best training in the business. Whether dealing with damage from fires, mold, water, storms, natural disasters, or other emergencies, Paul Davis business owners inspire confidence because they know their craft inside and out.



Paul Davis also offers business owners flexibility and scalability. With two levels of investment, Paul Davis Restoration and Paul Davis Emergency Services, franchisees can select an investment level that fits their unique business goals and lifestyle. It's also possible to grow and scale your business when the time is right for you and your family.


Emergency restoration is a $71.3 Billion dollar industry. Invest in your future by investing in a Paul Davis Restoration business!

Minimum Capital Investment
Paul Davis Restoration = $200,000


Paul Davis Emergency Services = $100,000


Net Worth Requirement

Paul Davis Restoration = $300,000

Paul Davis Emergency Services = $100,000
Veteran Incentives $10,000 off franchise fee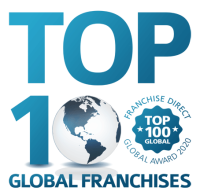 #239 in Franchise 500 for 2021. Not in Franchise 500 for 2020.
It's time to give yourself permission to build your days around what's important to you! You're in Control!
For more information, complete our FREE FRANCHISE ADVICE form!