Among the main 25 pizza establishments in the United States, just a single was established by a local Italian:
Marco's Pizza
®. Pasquale "Pat" Giammarco moved to America with his family at 9 and began his first pizza eatery in 1978 in Toledo, Ohio. In the event that you've ever needed to possess a business that serves sustenance you're glad to put your name behind,
Marco's
might be the correct business open door for you.
Marco's
prides itself on credible Italian artisan pizza, made with new, genuine fixings and mixture made in the store day by day. When 91% of Americans eat pizza at any rate once every month, more individuals are progressively picking the quality pizza that is synonymous with the
Marco's
name.
Dissimilar to the biggest pizza chains, which have maximized a number of their regions, Marco's has a lot of chances for development. We're in 34 states and three nations, and we're forcefully wanting to cut out a greater bit of the $46 billion pizza industry.
Americans are choosier about what they serve their families, and they need their food to be high caliber, as well.
Marco's
hasn't needed to do a noteworthy picture makeover for its pizza in light of the fact that
Marco's
has dependably been centered around serving the most astounding quality pizza utilizing the best accessible fixings.
That mission, joined with our one of a kind limit with respect to colossal development, implies you can get in on a ground-floor opportunity with
Marco's
. Opening a
Marco's Pizza
® is moderately reasonable contrasted with the cost of beginning other easygoing eateries, and proprietors don't require earlier eatery encounter. We teach all our establishment proprietors on all that they have to know.
In case you're longing for owning a business, or even a few on the double,
Marco's
might be the ideal place for you to flourish. Unlike the largest pizza chains, which have maxed out many of their
territories, Marco's has plenty of opportunities for growth.
Veteran Incentives $10,000 off franchise fee; franchisee fee waived for veterans with service-related disabilities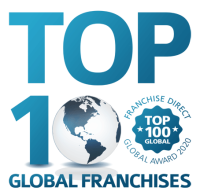 #13 in Gator's Top franchises.
#83 in Franchise 500 for 2020.
#92 in Franchise 500 for 2021.
It's time to give yourself permission to build your days around what's important to you! You're in Control!
For more information, complete our FREE FRANCHISE ADVICE form!