What started as a little chain of stores built up by a gathering of Chicago retailers in 1924 has advanced into one of the country's driving "useful equipment" merchant possessed cooperatives. Ace has developed from a couple of Chicago-region tool shops, to incorporate more than 4,700 stores in 50 states and more than 70 nations. However one thing has stayed unaltered -
Ace
's dedication to conveying accommodating equipment administration to shoppers.
For over 90 years, Ace Hardware has been America's neighborhood equipment retailer. Perceived as pioneer in the blasting $279 billion home change industry,
Ace Hardware is putting forth a gigantic open door for those needing to assemble a gainful and enduring business.
With the budgetary sponsorship and support from an all around trusted and privately grasped mark you can begin your own particular business that leads its industry in consumer loyalty.
Why
Ace Hardware?
Fruitful people like you pick
Ace Hardware
for business proprietorship regularly for these 7 reasons:
New store motivations - up to $330,000*
No sovereignty expenses and a part of the organization benefits are dispersed back to the retail proprietors every year
Autonomous possession with devoted preparing and support
Adaptable item blend that can be altered to your nearby market
Suggested center Ace item blend in view of 16 years of Point-of-Sale information
Strong establishment and craze confirmation future
All around perceived and privately grasped
*Incentives fluctuate by store design/estimate and depend on Discovery prescribed items and amounts. Motivation given as an acknowledge, not as money or an advance. $330,000 depends on a prescribed request for a 10,000sq. ft. store.
The fruitful Ace Owner:
Is a diligent employee
Is energetic about awesome client benefit
Has great correspondence and deals abilities
Has a reputation for achievement
Has administration abilities
Has extraordinary authoritative abilities
The total investment necessary to begin operation of an Ace Hardware
store that is between 3,000 and 15,000 square feet ranges from
approximately $321,000 to $1,067,230 for a store located on leased
premises; from approximately $355,000 to $2,110,230 for a store which is
newly constructed; and from $41,000 to $852,230 for an existing
hardware store which is converted to an Ace Hardware store. This
includes up-to $1,103,000 that must be paid to the franchisor or
affiliate.
Veteran Incentives Franchise fee waived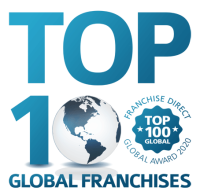 #6 in Franchise 500 for 2020.
#23 in Franchise 500 for 2021.

It's time to give yourself permission to build your days around what's important to you! You're in Control!
For more information, complete our FREE FRANCHISE ADVICE form!