Why would you open a
Circle K
Franchise?
We may be biased, but we think the convenience store industry - already massive in size - is poised for growth in the future.
So why franchise with
Circle K
? Because it's a win-win proposition for you. If you are already an independent store owner with little or no local competition,
Circle K
can provide you operational advantages to keep you on top. If you're an independent store owner who competes against a large, nationally recognized convenience store chain, you need to have a powerful brand of your own -
Circle K
- to help you retain your existing customers and attract new ones.
At
Circle K
, our mission is to be the best and most convenient place
to shop, and work. Our stores are known around the world for offering
busy consumers a wide variety of quality products and services in a
fast, friendly, and clean environment.
Your neighborhood
Circle K
store features our award-winning brand of
the
Freshest Coffee Going
,®
ThirstBuster®
fountain drinks, beer, snacks,
candy, ATMs,
Talk And Go®
Mobile prepaid wireless phones, Gift Cards,
money orders, and general merchandise.
Many
Circle K
locations also sell quality branded fuels including Shell, BP, Marathon, 76®, Citgo, and Chevron.
Veteran Incentives 10% off franchise fee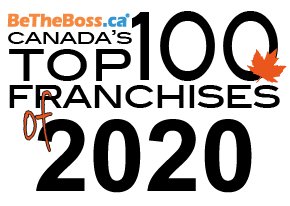 #4 in Canada's top franchises.

It's time to give yourself permission to build your days around what's important to you! You're in Control!
For more information, complete our FREE FRANCHISE ADVICE form!