CARSTAR
is a champion of the independent collision repair operators, consequently,
CARSTAR
is the largest automotive collision repair franchise in North America. The well publicized industry dynamitics: declining repair opportunities, acceleration in shops being de-selected from Insurance referral programs, excess repair capacity, increased competition from Multi-Shop Operators and Consolidators, and scarcity of skilled labor, has changed how the Independent Collision Repair Operator needs to conduct business. The
CARSTAR
Franchise program offers many solutions to these and other issues in which you and your business may be facing. We believe we are the champion for quality Independent shops, providing effective training solutions, staying involved in National and Local Industry Associations and developing sale and marketing programs to help our Franchisees compete in this turbulent market.
CARSTAR leverages the purchasing power of Driven Brands to provide tremendous benefits for our CARSTAR store owners. Nearly 50 corporately managed purchasing programs provide our CARSTAR partners on average $25,000 or more in cost savings and rebates. With larger volume stores easily surpassing that amount in rebates. Store owners also benefit from a national fleet program, top vendor partnerships and support from national service providers.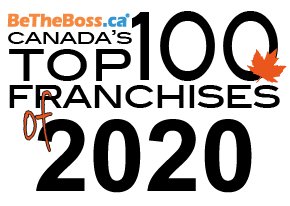 #17 in Canada's Top franchises.

It's time to give yourself permission to build your days around what's important to you! You're in Control!
For more information, complete our FREE FRANCHISE ADVICE form!