Discover A Buyer's Choice!!! An establishment with A Buyer's Choice Home Inspections offers you the opportunity to change vocations, claim your own particular business and 'Work for yourself without re-creating the wheel.
Our establishment opportunity allows you to satisfy your fantasies of independent work, employer stability and monetary profit that accompanies a demonstrated technique, without the high hazard and vulnerability that torment the customary business commercial center.
With the master preparing and continuous support from A Buyer's Choice administration group achievement is yours to accomplish with the quickest developing Home Inspection Company in North America.
We offer you:
* Successful plan of action with an International organization
* Proven promoting framework and items
* Ongoing preparing and bolster prompting to full Certification crosswise over Canada
* Association and collaboration with other establishment proprietors on our group
* Low start up expenses
* Home based business which implies extremely part overheads
* A chance to make an incredible wage
* A chance to roll out a genuine way of life improvement.
The Industry:
Cash Magazine positions the Home Inspection industry among North America's 50 most sultry profession openings. In today's Real Estate showcase more than 95% of land exchanges require an expert home assessment. Loan specialists and Insurance organizations are expanding their necessities for an expert home review done by an "ensured" home overseer preceding putting a home loan on a house or protecting it. Real estate agents are keeping on requesting brilliance and polished methodology from home auditors to give help to them and to give solace and true serenity to their home purchasers and merchants.
We right now have more than 200 Franchises in Canada and the USA are putting forth Unit Franchises in Canada and the USA and Master Franchises in the USA.
Veteran Incentives: 10% off franchise fee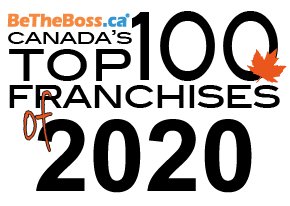 #97 in Canada's Top franchises.

It's time to give yourself permission to build your days around what's important to you! You're in Control!
For more information, complete our FREE FRANCHISE ADVICE form!