When you consider Thai Express, what rings a bell?
Is it the little take out box that is unpredictably brightened on the outside as it is impressively layered with the sweet, exquisite, sharp and zesty kinds of Thailand within? Is it various group that excitedly line up realizing that the prompt is continually moving and it will soon be their swing to witness their supper made before them through the amazing blazes of the mark wok station. Is it the always developing smooth store configuration making it a champion in both conventional and non-customary foodservice situations? Then again is it just having the capacity to pick a new, scrumptious Thai dish with the protein and level of zestiness of your enjoying.
It is a blend of these key drivers of flavor, speed and assortment that will tempt hungry purchasers to Thai Express and make it the main snappy administration Thai eatery mark on the planet.
Thai express is the main Thai brisk administration eatery in Canada.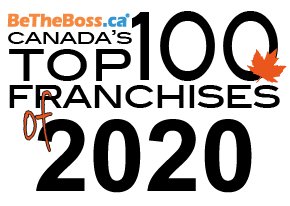 #32 in Canada's Top franchises

It's time to give yourself permission to build your days around what's important to you! You're in Control!
For more information, complete our FREE FRANCHISE ADVICE form!