FirstLight HomeCare
's administration begins with our kin - individuals who have been there and who comprehend the difficulties to seniors, their relatives and nearby groups. We comprehend the difficulties families confront when tending to friends and family, regardless of whether they are across town or the nation, and that implies finding and contracting the correct sort of care.
*
FirstLigh
t parental figures are immediate workers, not temporary workers - state authorized, screened and foundation checked - and must go through our thorough care preparing.
*
FirstLight
is a completely agreeable organization with respect to the security of every customer's close to home wellbeing information. All parental figures are prepared in security issues.
* Following exhaustive enlistment and care preparing before we ever start giving administrations, all
FirstLight
representatives should likewise total our exceptional Culture of Care preparing and introduction procedure to convey a much larger amount of care.
FirstLight HomeCare
's qualities driven approach touches each part of our business, including earth shattering, industry-driving instruments for our customers and their families:
# Client Care Access
# Emergency Response
# Client Satisfaction Surveys
# Client Care Assurance
# ClientFirst
On the off chance that you are occupied with having any kind of effect in the lives of others, giving an uncommon level of customer care and banding together with a demonstrated pioneer, we need to get notification from you - contact FirstLight HomeCare today!
Seeking new franchise units throughout the U.S.,
Asia, Australia/New Zealand, Canada, Eastern Europe and Western Europe

Veteran Incentives $10,000 off franchise fee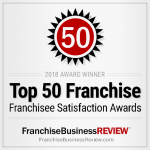 #17 in Gator's Top franchises.
In Franchise Business Reviews Top 200.
#227 in Franchise 500 for 2020.
#116 in Franchise 500 for 2021.

It's time to give yourself permission to build your days around what's important to you! You're in Control!
For more information, complete our FREE FRANCHISE ADVICE form!