Massage Addict is a new concept in massage therapy. We have positioned ourselves to become the leading national franchise in the massage industry. We have developed an approach to massage therapy that saves clients money and promotes return visits through our yearly membership program. Our unique business concept offers franchisees consistent and predictable revenue and unlimited income potential through multiple location ownership and area development.

Our clinics are located in convenient high traffic locations. Walk in visits, online booking and affordable membership rates make it easy for our clients to take advantage of our services. Our clinics offer a fresh, modern decor and are open evenings and weekends to serve the needs of our clients.

Our Registered Massage Therapists enjoy working at Massage Addict because we make it easy for them to do what they enjoy- treating clients. We provide our therapists scheduled and pre-sold massage clients, a professional work environment, linens, oils and supplies.

With the current growth in the massage therapy industry, there has never been a more exciting time to get involved.
Massage Addict's franchise program was created to help qualified individuals to capitalize on this franchise concept that is creating 'Massage Addicts'.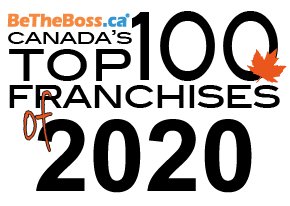 #106 in Canada's Top franchises.


It's time to give yourself permission to build your days around what's important to you! You're in Control!
For more information, complete our FREE FRANCHISE ADVICE form!