We have a question for you. What decides the achievement of an establishment? Is it luck? Happenstance? Why was
Kona Ice
positioned #1 New Franchise in Entrepreneur Magazine alternately considerably more vitally, Highest in Franchisee Satisfaction by TWO separate organizations? We think we may know why. Not each thought is establishment commendable. Not everybody can offer the support. So why are a few ideas right away effective and others simply aren't?
Here at
Kona Ice
, we know why we've succeeded and achieved the position of the #1 New Franchise (Entrepreneur Magazine 2013), beat in Franchisee Satisfaction (Establishment Business Review and Franchise Update), and named one of the quickest developing establishments in the nation directly behind McDonald's (Entrepreneur Magazine).
We don't believe it's fortunes by any means. It's the blend of a new idea, solid corporate support with a dream, and a craving to improve the world as a place.
So you might be knee somewhere down in the diversifying procedure with huge amounts of inquiries, yet we have only one for you. Why not join
Kona Ice
?
5 REASONS WHY KONA ICE IS DIFFERENT
1 Fixed Royalty: No punishments for succeeding.
2 Extremely Quick Startup: We'll have you up and running in 30-60 days.
3 Incredibly Low Overhead: Approx. 6% nourishment cost in an industry with a normal of 32%.
4 Proprietary Nutritional Product: An item that must be found at
Kona Ice
that is meeting the greater part of the government nourishing gauges.
5 Community Involvement: With over $25 million given back, our groups have held onto us as the best gathering pledges instrument.
If it's not too much trouble Note: The administrators of
Kona Ice
, might not have checked the precision of the Franchise data contained inside this site. For precise forward data, financial specialists are unequivocally prescribed to visit the authority
Kona Ice
site.
Veteran Incentives 10% off franchise fee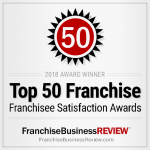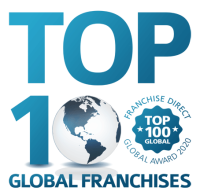 In Franchise Business Reviews Top 200.
#31 in Gator's Top franchises.
#60 in Franchise 500 for 2020.
#53 in Franchise 500 for 2021.

It's time to give yourself permission to build your days around what's important to you! You're in Control!
For more information, complete our FREE FRANCHISE ADVICE form!