IT'S ABOUT TIME...AND TIMING !
How do you define a great business? One that is guaranteed success
and ongoing growth? Easy! A great business is one where the concept is
so unique, and in such demand, that it makes consumers say, "That's
exactly what I needed!"
Assisted Living Locators
is that concept.
However, that's just part of the equation. Even the most market-friendly idea can fail if it's launched at the wrong time.
It's The Right Time
The good news is that the time is right for our
Assisted Living Locators
business
opportunity that is both unique and in-demand. Fact is, the demand for
assisted living services increases daily as tens of thousands of
Americans and their families search for assisted living homes and
communities. And, while doing so, each often find the process
frustrating and time-consuming, and the options confusing.
Assisted Living Locators
service offerings provide relief for this
condition, and a rewarding business opportunity for our franchise
operators.
Consider this...and you'll agree that now is the ideal time for you to launch an
Assisted Living Locators
in your area.
Veteran Incentives 10% off franchise fee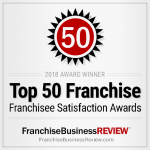 In Franchise Business Reviews Top 200.
#411 in Franchise 500 for 2020.
#284 in Franchise 500 for 2021.
It's time to give yourself permission to build your days around what's important to you! You're in Control!
For more information, complete our FREE FRANCHISE ADVICE form!