Regus was founded in Brussels, Belgium, in 1989, and is the
world's largest provider of flexible workspace solutions. Its
global network includes more than 3,300 business centers, spanning 1,100
cities across 120 countries.

Regus is the leading global flexible workspace provider and is seeking
driven, committed franchise partners to capitalize on the significant
demand for flexible, contemporary coworking spaces across the U.S. Regus
created the coworking concept 30 years ago and has been the industry's
global leader with over 3,300 locations across the world. The proven and
scalable operating model can provide franchisees with a highly
attractive return on their investment. Franchisees will also benefit
from a built-in network of 2.5 million customers, including some of the
most successful entrepreneurs and multi-billion-dollar companies, that
instantly become available to franchise owners.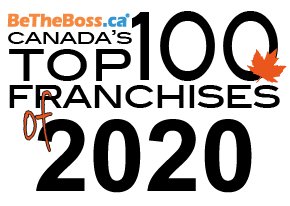 #104 in Canada's Top franchises.

It's time to give yourself permission to build your days around what's important to you! You're in Control!
For more information, complete our FREE FRANCHISE ADVICE form!