M3Linked was founded in 2013 in Phoenix, Arizona as Eliances and
quickly grew to over a thousand members with more than 300 weekly
experiences, hundreds-of-millions-of-dollars in business ventures
generated, with robust professional and personal relationships developed
along the way. Since 2019 M3Linked™ has been taking that winning
formula and scaling it for National expansion so that entrepreneurs
around the country have the same opportunity to get involved with these
communities. M3Linked™ allows you to Connect, Energize and Grow by
cultivating and deepening key relationships, developing targeted
alliances of business communities, and discovering relevant, innovative
mentors and masterminds.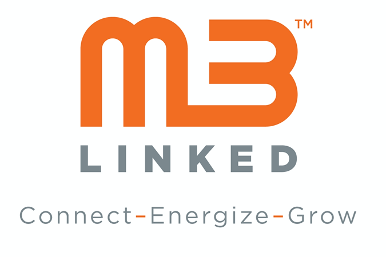 The
M3Linked
™ communities host CEOs, Inventors, Investors, Startups,
Lawyers, Politicians, Mentors, and so much more. Our members cover a
wide range of talents from experienced millionaires, celebrities, and
athletes to startups in their nascent stages. Our members gather at
various
M3Linked
™ experiences to receive inspiration and support that
encourages and pushes them to the top of their industry's cutting edge.
There are also many members in the development or incubator stages,
finding mentorship, investors, and other support systems within our
communities.
M3Linked
™ contains various experts in fields of
intellectual property, business development and management, marketing,
and funding; virtually anything you might need to move the needle for
your business.
The franchise fee is $80,000. Second and subsequent unit franchise fee is discounted to $67,500