Summary
New frozen yogurt concept has saved the company.Fast start could be leveling off.Be careful of confusing company goals with expectations.There is no guarantee deferred revenue will be recognized quickly or at all.
Generation NEXT Franchise Brands (OTCQB:VEND) has been revitalized by a new business, but whether it can deliver on promises and ultimately recognize revenue is uncertain.
Previously, I covered this business when it was called Fresh Healthy Vending. I cautioned that the company had sketchy management, cash issues, and a product that was something of a commodity, while noting positives including a trend toward healthier eating and recently secured legitimizing relationships with organizations like the American Diabetes Association. The positive factors ended up not being enough and the share price sank as revenues never rose to anywhere near a level that would allow the company to turn a profit.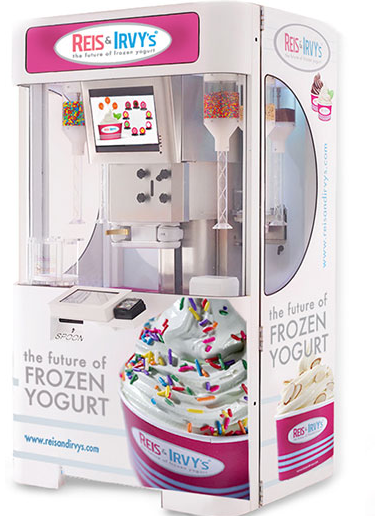 Then, just in time, management found a new product to promote. Generation NEXT now sells robotic frozen yogurt (called FroYo in most company literature) kiosks under the Reis&Irvy brand name, and franchisees are lining up. Anyone lucky enough to purchase shares near their fifty-two week lows has seen returns rocket toward 1000%. The pitch to franchisees is essentially that the startup costs are low, and the maintenance level is even lower. Kiosks cost $40,000 each, with a minimum fleet size of four. For their $160,000 investment, owners become part of an EcoSystem that "generates a higher yield per square foot than any other frozen yogurt retail model and operates 24/7." The majority of the work for the franchisee is in restocking, which may take a few short visits a week. The company has a strategic partner in Honey Hills Farms that supplies ingredients and streamlines the process.