A REDDITCH mum has reached the finals in the Female Franchisee of the Year category at the Franchisee of the Year Awards 2017.
Germaine Ash set up her Mac Tools franchise in 2015 - specialising in mobile sales of automotive tools - after looking for a career path that allowed her to spend more time with her young son.


Single-mum Germaine said: "Being recognised by my franchise and the BFA for the hard work I have put into the business is an enormous and very unexpected honour. "Being part of a successful franchise is fulfilling both mentally and financially, so being nominated for Female Franchisee of the Year is the absolute cherry on the cake."

Running for nearly 30 years, the British Franchise Association (BFA) HSBC Franchisee of the Year Awards 2017 celebrate franchisees across the nation that show dedication, commitment and a passion for both their brand and the franchising industry.

Winners will be named at the newly combined bfa HSBC Franchise Awards, a black-tie ceremony held between day one and two of the bfa Annual Conference, on 28th June 2017 at the ICC in Birmingham. News of the finalists and winners on the night can be followed via the hashtag #bfaFotY17.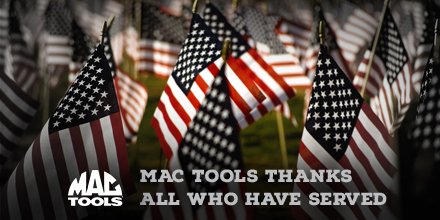 Ranks #104 on the 2017 list.



Mac Tools News and Press Releases
This article has been read 1339 times.
Would you like to own a Mac Tools Franchise?
For more information about becoming a Mac Tools Franchise owner, including a franchise overview, start-up costs, fees, training and more, please visit our Mac Tools Franchise Information page.