Ray Kroc, a milkshake mixer salesman, ventured to California in
1954 to visit McDonald's hamburger stand, where he heard they were
running eight mixers at once. Kroc was impressed by how rapidly
customers were served and, seeing an opportunity to sell many more
milkshake machines, encouraged brothers Dick and Mac McDonald to open a
chain of their restaurants. Kroc became their business partner and
opened the first McDonald's in Des Plaines, Illinois in 1955.

McDonald's brand is in 122 countries around the world. Thirty thousand locations serve 51 million customers each day. More than 70 percent of McDonald's restaurants around the world are owned and operated by independent local business people.

Most standalone McDonald's restaurants offer both counter and drive-through service, with indoor and sometimes outdoor seating. The Drive-Thru, Auto-Mac, or McDrive as it is known in many countries, often has separate stations for placing, paying for, and picking up orders, though the former two steps are frequently combined. In some countries "McDrive" locations near highways offer no counter service or seating. In contrast, locations in high-density city neighborhoods often omit drive-through service.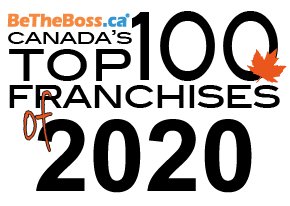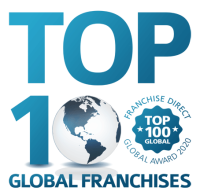 #7 on Franchise Rankings.com

#3 in Canada's top franchises.
#3 in Franchise 500 for 2020
#11 in Franchise 500 for 2021
It's time to give yourself permission to build your days around what's important to you! You're in Control!
For more information, complete our FREE FRANCHISE ADVICE form!