BLAND IS NOT AN OPTION

Our goal is to bring the Quesada brand of Made-Fresh-For-You Burritos to cities and towns across Canada.

Franchising is about making the right decisions based on a past pattern of success. Decisions based on experience. At Quesada, yes, we know how to make an award wining burrito; but before we got to making the burrito we had to learn how to choose successful real estate, how to negotiate a good lease, how to design and build a restaurant at an affordable price, where to buy equipment, how to manage food and labour cost and how to market our concept.

What Quesada does for you is help you make the right decisions about things that you may know little or nothing about and about things you may only do once; like choosing a site, or a contractor or a piece of equipment. And then we teach you how to manage your business, minimize your operating costs, increase your sales and market your business.

And nobody comes to the table with the same skill sets. And everybody has something to learn. If you are strong in one area, we can help make you stronger and if you lack a skill, we can help you learn it. One hand washes the other in this business.

We offer:
*Site Selection
*Store Design and Construction
*Training
*Advertising
*Opening and Ongoing Support

We have put together a great team and look forward to working with great partners as we build the best Burrito chain in Canada. Give us a call, together we can make it happen.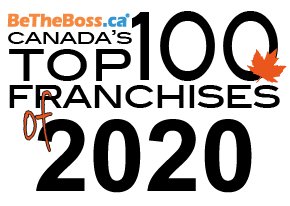 #76 in Canada's Top franchises.

It's time to give yourself permission to build your days around what's important to you! You're in Control!
For more information, complete our FREE FRANCHISE ADVICE form!