Handyman Pro
About Handyman Pro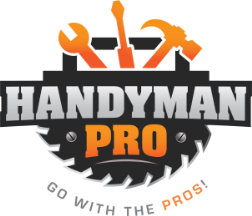 Handyman Pro, one of the country's fastest-growing home repair and
remodeling franchises, has built a tradition of excellence in residential
and commercial handyman services. By bridging the gap between the small-time
solo handyman and large remodeling contractors or companies, you'll
provide your clients with far-ranging services such as carpentry, electrical,
gutters, siding, windows, doors, masonry, plumbing, HOA maintenance, landscaping,
construction cleanup, furniture assembly, and more.
Below is a quick comparison of Handyman Pro against other Handyman franchises and business opportunities. For an in depth comparison of Handyman Pro with another opportunity including start-up costs and fees, business experience requirements, training & support and financing options click on the name of the company to view the detailed comparison.