HomeVestors Franchise offers real estate entrepreneurs and investors with an opportunity to create their own successful real estate company buying and selling homes. Since our initial franchise offering in 1996, HomeVestors has grown to currently have over 200 independently owned and operated franchisees throughout the United States, and has received numerous awards and recognitions from top franchise business publications.

HomeVestors of America, commonly known as We Buy Ugly Houses, is the number one home buyer in America. Since HomeVestors began its franchise in 1996, We Buy Ugly Houses / HomeVestors franchise owners have purchased over 45,000 houses throughout the US. HomeVestors franchise owners pay cash for ugly homes that often have their owners in difficult situations.

Our franchisees renovate houses and then sell or lease them. This improves neighborhoods in the process and offers great opportunities for first time buyers, renters, and real estate investors.

The total investment necessary to begin operation of a Full Franchise
HomeVestors Business is $108,000 to $426,250. This includes $70,000 that
must be paid to the franchisor or affiliate.

The total investment necessary to begin operation of an Associate
Franchise HomeVestors Business is $70,000 to $363,250. This includes
$32,000 that must be paid to the franchisor or affiliate.
With approximately 200 franchisees independently operating in 33 states, We Buy Ugly Houses /
HomeVestors
commits itself to enforcing high ethical standards and strict systems that result in responsible business practices.
We are proud of the service we provide that helps homeowners and people who would like to start their own profitable real estate franchise business.
HomeVestors Franchise Model


HomeVestors offers a low cost franchise opportunity for investors interested in building a real estate business. Our unique model includes proprietary software that our franchisees use to assess homes for purchase and renovation. It also includes mass advertising billboard campaigns that achieve quick market awareness and direct selling programs that help franchisees identify and locate buyers and investors interested in specific neighborhoods.

With ongoing support from HomeVestors and our development agent mentors, franchisees build wealth by purchasing houses at discount prices.

We Get It.

You Want a Business.

Not a New Boss.
Our franchisees either renovate and sell or renovate and rent properties they buy, which generates a positive cash flow and equity.
We Buy Ugly Houses /
HomeVestors
franchisees must complete our intensive training program. It incorporates all of our systems for buying homes as well as good business standards.
Our franchisees learn how to deal with homeowners who may be in an ugly situation, how to explain our home buying process, and how to carry out as-is all cash buyout deals that create a profit for franchisees while helping a homeowner get out of an ugly house.
Veteran Incentives 10% off franchise fee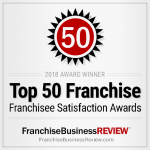 In Franchise Business Reviews Top 200.
#19 in Franchise 500 for 2020.
#36 in Franchise 500 for 2021.

It's time to give yourself permission to build your days around what's important to you! You're in Control!
For more information, complete our FREE FRANCHISE ADVICE form!