Founded in 1984 in Columbus, Ohio, Once Upon A Child specializes in selling new and used children's clothes, toys, furniture and equipment. Franchises were first offered in 1992. The company is owned by Winmark (formerly Grow Biz), which also franchises Music Go Round, Plato's Closet, and Play It Again Sports.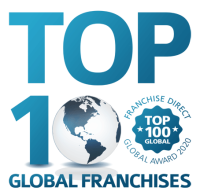 #110 in Franchise 500 for 2020.
#233 in Franchise 500 for 2021.

It's time to give yourself permission to build your days around what's important to you! You're in Control!
For more information, complete our FREE FRANCHISE ADVICE form!