In 1935 David Shakarian began a wellbeing sustenance store in Pittsburgh called Lackzoom. It spent significant time in yogurt (which his dad had acquainted with the United States), additionally conveyed wellbeing nourishment items, for example, nectar and grains. Starting with $35 in receipts his first day, Shakarian extended to six Pittsburgh-territory stores in five years.
As more individuals got to be distinctly keen on common nourishments and better sustenance, Shakarian opened stores in different states and changed the organization's name to General Nutrition Centers (
GNC
).
GNC
likewise started delivering its own vitamin and mineral supplements, sustenances, beverages and beautifiers. It began diversifying in 1988.
With organization and diversified stores all through the United States and around the world,
GNC
now concentrates on vitamins and dietary supplements.The
'GNC
Live Well' store design offers a full line of supplements in addition to fragrance based treatment, shower and spa items.
Veteran Incentives 50% off first-store franchise fee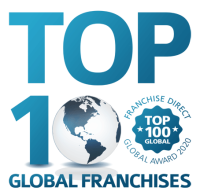 #195 in Franchise 500 for 2020.

It's time to give yourself permission to build your days around what's important to you! You're in Control!
For more information, complete our FREE FRANCHISE ADVICE form!