Minuteman Press was founded in 1973 as Minuteman Press Corp. In 1975 it was incorporated as Minuteman Press International Inc. and began franchising. The company is based in Farmingdale, New York, and has more than 800 locations in the United States and internationally.

Minuteman Press is the world's largest & #1 rated printing,
marketing and design franchise.
We offer our franchisees a business that provides high demand products
and services, a proven business model, and regional support offices.
There has never been a better time to own a Minuteman Press, and you too
can take advantage of our unique franchise system. At Minuteman Press,
We Are The Modern Printing Industry™ and we specialize in meeting the
growing needs of today's business professionals. Speedy Sign-A-Rama is an affiliate of Minuteman
Seeking new franchise units throughout the U.S.,
Africa, Australia/New Zealand, Canada and Western Europe
.
Veteran Incentives $10,000 off franchise fee for a new location; $5,000 off for an existing location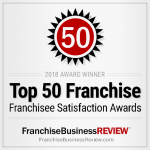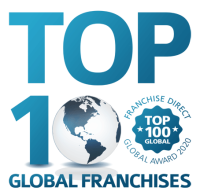 In Franchise Business Reviews' Top 200.
#114 in Franchise 500 for 2020.

#226 in Franchise 500 for 2021.
It's time to give yourself permission to build your days around what's important to you! You're in Control!
For more information, complete our FREE FRANCHISE ADVICE form!