Something new is brewing at Country Style!
We are excited to launch a new upscale image with a new logo; a warmer more relaxing interior package; and an enhanced branded sandwich offer. Don't miss out on this outstanding opportunity to own a coffee/sandwich multi-branded franchise concept that combines two of the most dynamic segments within the Quick Service Restaurant industry.
Fantasic new franchise opportunities are available!
The estimated total investment of a "turnkey" traditional Country Style Franchise representing a typical 2,000 to 2,400 square foot full production, free-standing unit with a drive thru is approximately $325,000 to $360,000; typical 875 to 1,000 square foot limited production free-standing unit drive thru only is approximately $280,000 to $300,000; a typical 1,000 to 1,500 square foot limited production in-line unit is approximately $280,000 to $312,000; and a typical 500 to 700 square foot limited production mall unit is approximately $230,000 to $250,000. The total investment will vary, depending on the size and condition of the premises, among other factors.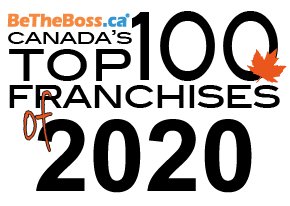 #31 in Canada's Top franchises.

It's time to give yourself permission to build your days around what's important to you! You're in Control!
For more information, complete our FREE FRANCHISE ADVICE form!