Eat. Energize. That's the
Freshii
mantra.
Freshi
i is a health casual restaurant concept that serves fresh food designed to energize people on the go. The brand mission is to help citizens of the world live better by making healthy food convenient and affordable. With a diverse and completely customizable menu of salads, wraps, bowls, burritos, soup, fresh pressed juices, smoothies, frozen yogurt, served in a modern and eco-friendly environment,
Freshii
caters to every dietary need, preference and type of taste buds.
Freshii
operates hundreds of locations in cities and countries around the world.
Freshii
restaurants can be found in all types of locations from cosmopolitan cities, malls, college campuses, suburb neighborhoods, fitness clubs, airports and small towns.
Freshii
was awarded 2013's Top Franchise of the Year in Canada and is continuing to attract high quality franchise partners, worldwide.
For years, restaurants have tried to figure out ways to sell customers more than just a meal. When executed properly, the retail business provides significant economic benefits to a restaurant including raising the value of a customer's visit, optimizing labor usage, smoothing peak sales times, and allocating rent across multiple businesses.
Freshii
is extending the restaurant-retail concept and creating the archetype for maximizing sales in the restaurant industry.
We call it NUTRITION TO GO
With our system you receive:
* Use of brand name, trademarks, recipes, operational systems and methods, and decor
* Facility planning on site location and architectural design
* Specifications for fixtures, equipment, and leasehold improvements
* Assistance in site selection and lease negotiation
* Corporate training for Owner/Operator and Director of Operations/General Managers
* Kitchen/Back of the House Workflow design
* Ongoing support from members of the Training and Operations Team
* Ongoing updates for increasing profitability
* Products with high industry demand
* Efficiency in all systems
* Favorable contracts with suppliers of goods and services
* Operating manuals, policies, procedures, and business management systems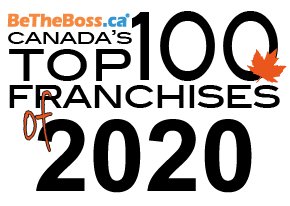 #36 in Canada's Top franchises.

It's time to give yourself permission to build your days around what's important to you! You're in Control!
For more information, complete our FREE FRANCHISE ADVICE form!