Have you ever wanted a business where you can make a difference and enjoy high profit
margins?
Work in the rapid-growth industry rated one of the best franchise opportunities.
Tutor Doctor
currently ranks #25 Fastest Growing franchise worldwide by Entrepreneur Magazine and has been continuously recognized as a leader in this recession-resistant industry. Over the past three years, consumer spending on tutoring has increased 7-10% each year.
Plenty of parents and educators are actively
looking for a way to give their children and
students an "edge up". You can help them by
offering services in the comfort of their home, it's that easy!
We are seeking leaders, not tutors.
The
Tutor Doctor
business model is based on
a Proven System. Your role is not to act as a
Tutor. In fact, experience in education is not a requirement.
Tutor Doctor
franchise owners operate this white-collar, home-based business by managing a network of tutors. Benefit from our successful one-to-one tutoring model that eliminates the need for high overhead costs associated with a traditional bricks and mortar business.
Every child can learn, given the right
structure and goals.
Tutor Doctor
's motto is: "Work smarter, become smarter!"
Tutor Doctor
provides affordable, one-to-one supplementary education across the United Kingdom, North America, the Caribbean and Latin America. Custom-tailored educational programs are specifically designed to meet the needs of children at all grade levels through one-to-one and online tutoring.
Our curriculum methodology is based on foundational learning, filling in the missing conceptual gaps that are hindering a child's success. We then consolidate current expectations and help them move ahead of their requirements.
Tutor Doctor
believes in building a strong
academic foundation to help students succeed.
The
Tutor Doctor
methodology and programmes are tailored to bring out the best in our students by majoring on their strengths. We initially identify their abilities and challenges, and then use this data to help them learn with focus and confidence. All students learn differently;
Tutor Doctor
's
programmes are designed to suit each
individual's needs.
Learning shouldn't be a chore -
Tutor Doctor
makes it fun and rewarding!
Learn how to build your own
Tutor Doctor
franchise
Veteran Incentives $5,000 off regional territory franchise fee ($49,700)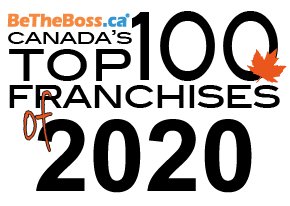 #17 on Franchise Rankings.com
#70 in Gator's Top franchises.

#88 in Canada's Top franchises.
#164 in Franchise 500 for 2020.

It's time to give yourself permission to build your days around what's important to you! You're in Control!
For more information, complete our FREE FRANCHISE ADVICE form!