Boston's The Gourmet Pizza is a restaurant like no other. Boston's features many unique traits that set it apart from other dining venues ... it's all about the food, the people and the heritage.
Boston's is a full-service, pizza-themed, casual dining restaurant and sports bar offering incredible gourmet pizzas (18 varieties!) and gourmet pasta, along with a wide variety of other great dishes, such as wings, ribs, burgers, entree size salads, sandwiches and the largest kid's menu in the casual dining category. Boston's offers a contemporary, sit-down family dining atmosphere with a separate sports bar customized with local team memorabilia. The result is a fun, high-energy setting for families and sports enthusiasts alike.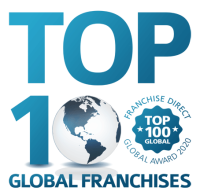 It's time to give yourself permission to build your days around what's important to you! You're in Control!
For more information, complete our FREE FRANCHISE ADVICE form!