Over the years, we have painstakingly put together an operating system that is easy to use, yet flexible enough to confront any unforeseen challenges.
Our system was designed first and foremost to communicate the essence of our operations so that you, the franchisee, can execute it flawlessly, and secondly, to control overhead. We believe the key to success in this business is to be able to sustain profit margins in the face of a changing economy and seasonal variations in store sales. The ability to do that may be the single most important tool a franchisee can master, and we will be right there by your side to ensure that you do.

BarBurrito offers:
*The opportunity to run your own business at reasonable turn-key costs with the assistance of knowledgeable company professionals.
*Equity for your future.
*Negotiated supply agreements.
*Comprehensive training programs, including practical in-store training, and business management tools.
*Site selection and lease negotiation.
*Field support team that is always available to you.
*Effective and targeted advertising to benefit your store and the BarBurrito brand.
*A great tasting product.
*Access to the best locations.
*The opportunity to join one of the hottest Quick Service food concepts today!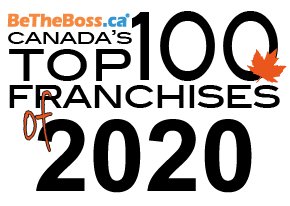 #103 in Canada's Top franchises.

It's time to give yourself permission to build your days around what's important to you! You're in Control!
For more information, complete our FREE FRANCHISE ADVICE form!