An enterprising businessman and restaurateur named Jim Patterson returns from a vacation on the coast where he'd experienced a truly exceptional Fish and Chips meal. His vision was simple: Bring this unique seafood experience from the coast to the rest of America so they can experience it, too.

The next several decades saw Long John Silver's expand across the country. With our iconic steeple-roofed Cape Cod restaurants and one-of-a-kind menu, Long John Silver's introduced more and more guests to great-tasting fish, chicken, shrimp and more.

Our new journey began two years ago when Long John Silver's was purchased by a newly created group of owners and operators - people who had been part of the Long John Silver's family for decades, including the founder himself and his son.

It's a new day here at Long John Silver's. Together we're charting a new course forward. How? It's more than great-tasting, sustainably harvested seafood. We're bringing a renewed energy to better restaurant and guest experiences, fun and innovative new meal options and, of course, great value.

Long John Silver's is the nation's largest quick-service seafood chain, and has been named among the top 50 restaurants and #1 seafood brand in quick service. Long John Silver's is a classic American brand based in Louisville, Ky. with more than 1,100 franchised restaurants located throughout the U.S. and Asia. Through its franchise model, Long John Silver's backs its franchisees with food innovation, marketing, and business support.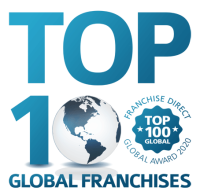 #65 on Franchise Rankings.com
It's time to give yourself permission to build your days around what's important to you! You're in Control!
For more information, complete our FREE FRANCHISE ADVICE form!