Express Employment Professionals
About Express Employment Professionals
Express Employment Professionals reached $2.5 billion in sales in 2013 and is ranked as the No.1 staffing franchise in the Entrepreneur 500. Express offers new franchise owners the unique chance to build income and equity while helping people grow their careers and impact the local community. It's a professional business with weekday hours. . Express is a growing franchise with more than 700 locations and 31 years of experience.
Express Employment Professionals saw a record $3.56 billion in sales in 2018, up 5 percent from the
previous year and found jobs for more than 566,000 people, a 5 percent
increase year-over-year. Express boasts more than 800 franchise locations in the United
States, Canada and South Africa, and made it easier than ever for job
seekers in North America to connect with local offices through the
rollout of the ExpressJobs app. This much anticipated app was a
significant step in the digital transformation of the company, offering
real-time, location-based services for job seekers and current Express
associates.
Veteran Incentives 50% off franchise fee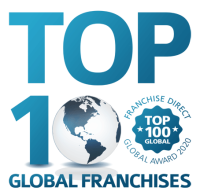 #51 in Franchise 500 for 2020.

Below is a quick comparison of Express Employment Professionals against other Employment/Staffing Services franchises and business opportunities. For an in depth comparison of Express Employment Professionals with another opportunity including start-up costs and fees, business experience requirements, training & support and financing options click on the name of the company to view the detailed comparison.